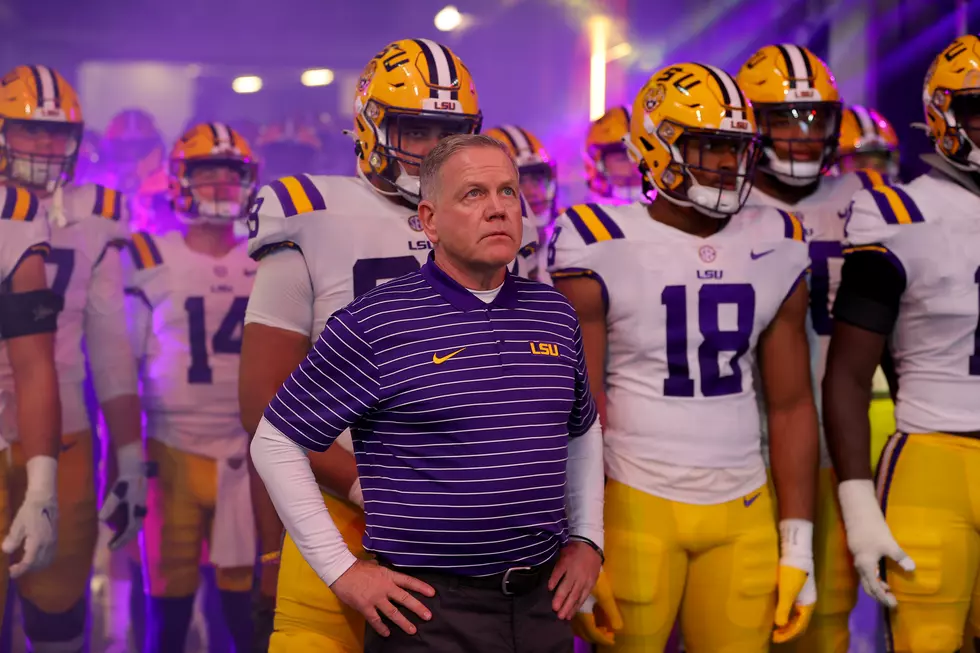 McMurphy '23 Bowl Predictions – LSU to Peach, Ragin' Cajuns Staying Home
Photo by Kevin C. Cox/Getty Images
Getting ahead of today's ESPN Bowl Game Lineup announcement, Action Network's Brett McMurphy puts out his first Bowl Predictions for the upcoming 2023 college football season.
The LSU Tigers play in one of the New Year's Six Bowl Games, taking on Penn State December 30th in the Chick-Fil-A Bowl game in Atlanta, Georgia.
McMurphy does not have the Louisiana Ragin' Cajuns going bowling this season.
As for the College Football playoffs, as of May 31st, McMurphy has Michigan playing Florida State in the Rose Bowl in one semifinal game.  In the other semifinal, it's the Georgia Bulldogs vs the Washington Huskies.
In the Championship game, McMurphy has the two-time defending champion Georgia Bulldogs playing the Michigan Wolverines January 8th in Houston, Texas. 
Most Expensive Home For Sale in Lafayette, Louisiana
The real estate listing for this home, which is located at 155 Shannon Rd. in Lafayette, features a lot of beautiful architecture and plenty of features that make it an extremely desirable place to live.
This home is a 4-bed, 6-bath (two half-baths) home with a mix of brick, carpet, marble, and wood flooring. It's got a 3-car garage, completely covered, and other space in the driveway for guests to park.
With nearly 10,000 total square footage of space, this home could be yours for $3,795,000.
Places You Want to See Come Back in Lafayette, Louisiana
We wanted to know from you which places you would love to see come back to our area. There were more than 600 answers on our Facebook page. This gallery provides you with the top ten choices for a return.
Fun and Free for Kids and Parents in Lafayette
It seems like the cost of everything is going up. If you're a parent you want to take your kids out to enjoy our area, but it would also be nice to know where you can go and find attractions that don't cost anything.
More From Talk Radio 1470