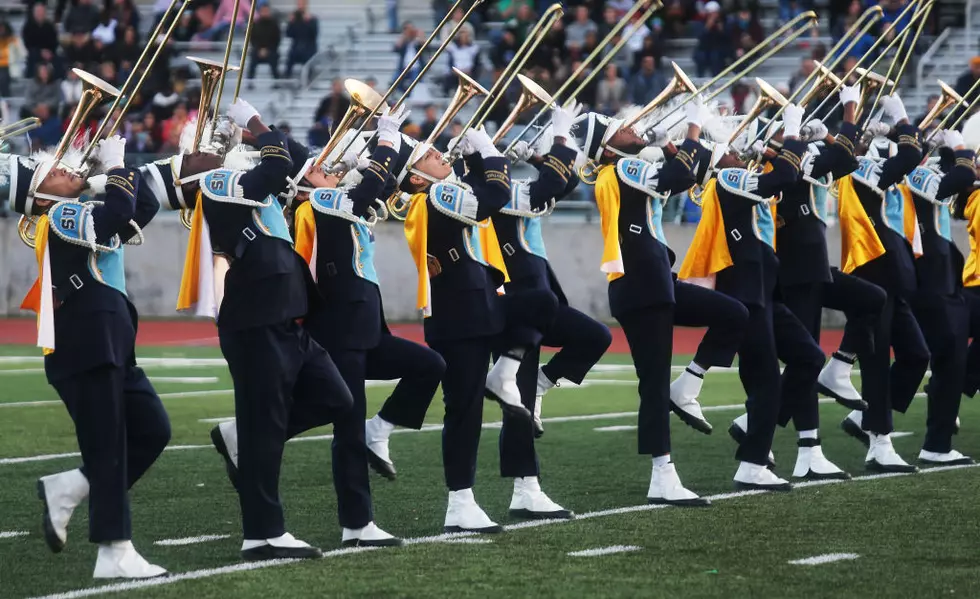 FBI , Homeland Security Hunt Origin Of Bomb Threats Against HBCU's Across The U.S.
Getty Images
USA Today reports since January threats against Historically Black Colleges and Universities (HBCU's) has escalated. More than a dozen historically Black colleges and universities have reported bomb threats Tuesday. This makes the second consecutive day of threats at HBCUs nationwide and prompting calls for federal law enforcement to investigate amid campus lockdowns.
David Wilson, president of Morgan State University (est. 1867) in Baltimore said of the senseless threats, "Our history has been one where we have endured all kinds of challenges and disruptions, but we have always emerged stronger." The 155-year old university was forced to close Tuesday. The second day in a row threats spreading across America aimed at HBCU's prompting a aggressive investigation into the origin of the calls.
Several federal and local law agencies including the FBI and homeland security have made it the # 1 priority to bring these people to justice. They said in a statement,
"The FBI is aware of the series of bomb threats around the country and we are working with our law enforcement partners to address any potential threats," the statement said. "As always, we would like to remind members of the public that if they observe anything suspicious to report it to law enforcement immediately."
Howard University (est. 1867) was under threat of a bomb twice over the last few weeks, on Jan. 5 and Tuesday. A long list of HBCU schools were under bomb threats Tuesday to include two in Louisiana to include Xavier University of Louisiana in New Orleans, Southern University; Edward Waters University in Jacksonville, Florida;  Alcorn State University in Lorman, Mississppi; Fort Valley State University in Georgia; Spelman College, in Atlanta; Coppin State University in Baltimore; Mississippi Valley State University in Itta Bena, Mississippi; the University of the District of Columbia; Philander Smith College in Little Rock, Arkansas; and Jackson State University in Mississippi.
Many of the campuses that were impacted issued "all clear" messages to their communities. The administration is working closely with law enforcement to assess the origin of the threats and the motivation behind them.
LOOK: Here are the biggest HBCUs in America
More than 100 historically Black colleges and universities are designated by the U.S. Department of Education,
meeting the definition
of a school "established prior to 1964, whose principal mission was, and is, the education of black Americans."
StudySoup
compiled the 20 largest historically Black colleges and universities in the nation, based on 2021 data from the U.S. Department of Education's
National Center for Education Statistics
. Each HBCU on this list is a four-year institution, and the schools are ranked by the total student enrollment.
More From Talk Radio 1470