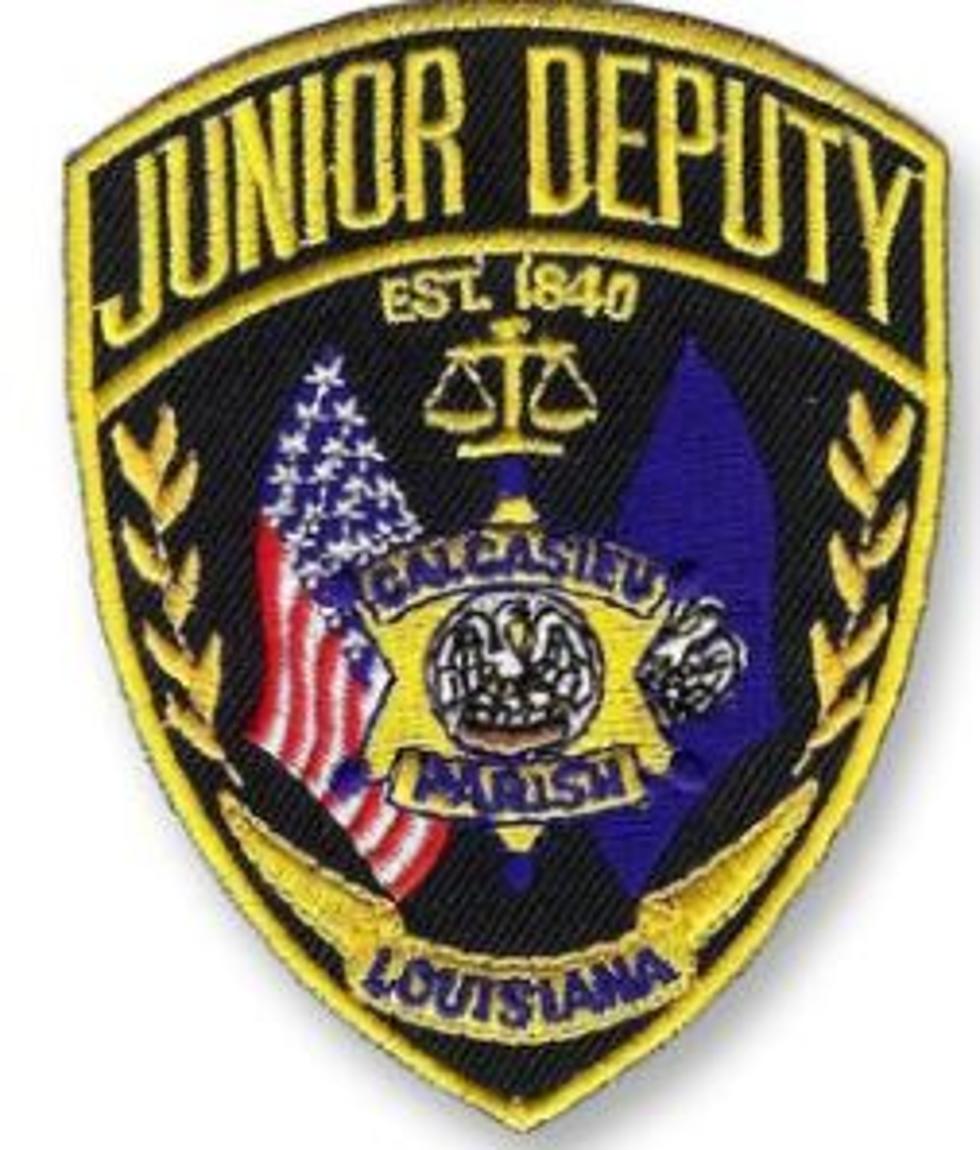 CPSO Happy To Bring Jr. Deputy Program Back, Kids Can Sign-Up Now
CPSO Junior Deputy Academy - Facebook
If your kids always dreamed of being a police officer, or a detective, they can learn all about what they do in the Junior Deputy Academy Program. The Calcasieu Parish Sheriffs Department (CPSO) sponsors the 6-week program, which kicks off on October 9th and every Saturday after that, from 9 a.m. to 11 a.m. Registration is going on now through the first day of the event, for kids ages 11 to 14. This hands-on program allows participants to explore the possibility of serving their community as an officer or private investigator. Attendees will also learn the value of teamwork, and get a better understanding of what CPSO deputies do in the community.

They will learn a wide variety of skills alongside law enforcement and take part in realistic police work. Activities include crime scene investigations, what it takes to be a K-9 officer, gun safety, going to the firing range, and much more. This year's program is especially special Chief Deputy Stitch Guillory explained to KPLC because they had to cancel the 2020 program due to COVID. Guillory continued, "Our junior deputy program has been in existence for a number of years. It just gives us an opportunity to go into the community, interact with our young people. It kind of lets them see the behind-the-scenes work that we do in law enforcement."
The Jr. Deputy Program teaches kids the importance of having integrity and good morals, helps them develop character, and builds leadership skills. Print out the application and register soon as space is very limited. For more info about the program or registration, call the Calcasieu Parish Sheriff's Office at (337) 936-1746.
RANKED: Here Are the 63 Smartest Dog Breeds
Does your loyal pup's breed make the list? Read on to see if you'll be bragging to the neighbors about your dog's intellectual prowess the next time you take your fur baby out for a walk. Don't worry: Even if your dog's breed doesn't land on the list, that doesn't mean he's not a good boy--some traits simply can't be measured.
More From Talk Radio 1470