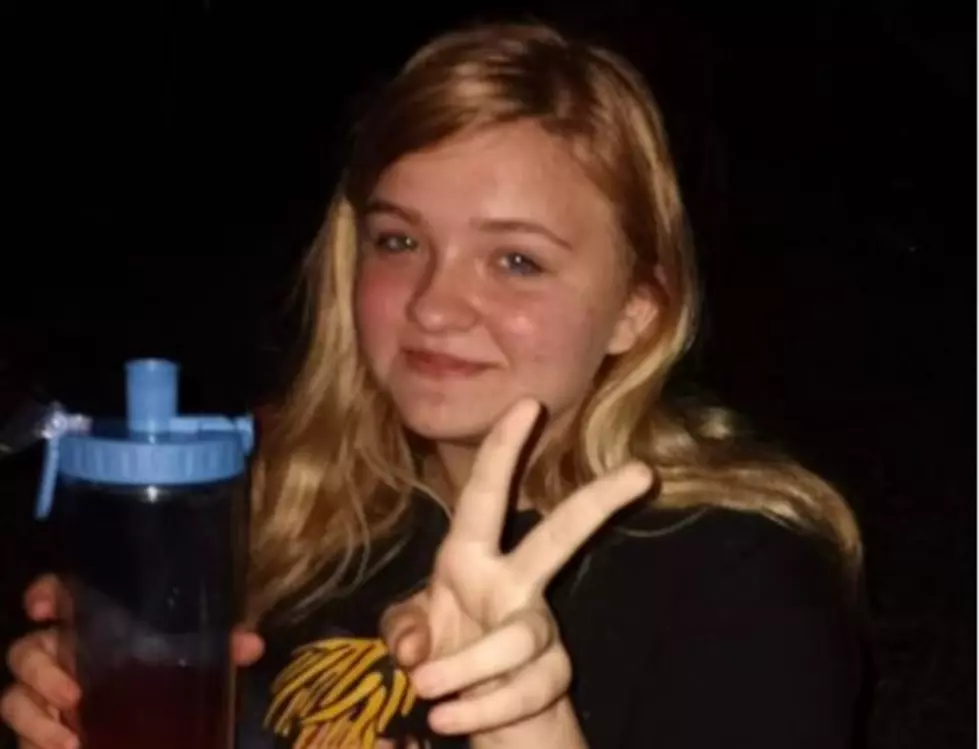 39 Louisiana Kids Are Missing; Have You Seen Any of Them?
Bossier Crime Stoppers
The recent disappearance of runaway 14 year old Savannah Rine, pictured above, and the subsequent search for her by the Bossier City Police Department sparked a question in my mind.
Just how many kids are currently missing in Louisiana? How many kids won't get tucked in bed tonight by Mom and Dad? How many kids have been taken by strangers and removed from all they know?
Thirty nine.  The National Center For Missing and Exploited Children reports that 39 children are missing in Louisiana, and that doesn't even include extremely recent cases like that of Savannah Rine, who's only been declared missing for just over a week.
Granted, some of these cases are literally decades old, but one can only imagine that the pain of the disappearance never subsides, so the fact they've been gone so long is no less relevant today than the day of their disappearance.
Another point to concede is that some of these kids intentionally ran away. For what reason one could only speculate, but it would be our prayer that they truly found a better alternative for their life and they've been afforded the chance to enjoy that newfound life.
Take a look at these 39 innocent faces and if you happen to recognize one, immediately call 911 and report it.
The 39 Kids Currently Missing in Louisiana
As of July 25, 2022, Louisiana has reported a total of 39 missing and unfound children. Take a look at their photos and should you recognize any by the photos at the time of their disappearance or in some instances, their age generated photo, immediately call 911.
The Things Louisiana People Say They Fear the Most
While most people in the U.S. say they fear things like spiders, snakes and heights, Louisiana people are afraid of some completely different things. See this hilarious list of those uniquely Louisiana things.
More From Talk Radio 1470