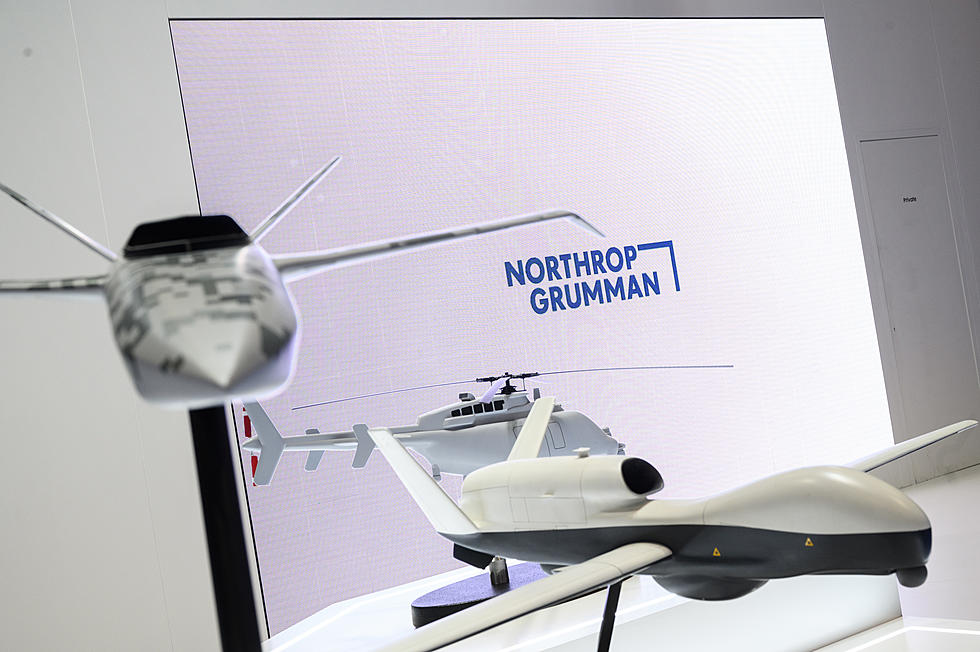 Northrop Grumman Laying Off Workers In Lake Charles
Getty Images
According to the local news, Northrop Grumman of Lake Charles is reportedly getting ready to lay more than 100 workers off. A spokesman for the aerospace defense and technology company, Jared Krull, said they notified the employees being cut on Tuesday, April 19. For now, Lake Charles workers are the only employees being laid off in the company.
The unfortunate news is the result of a decision that was made by the U.S. Air Force. Krull said that the Air Force has decided to retire their Joint STARS fleet and "That was a pretty big chunk of the work we did here." The Joint 'STARS' acronym stands for Joint Surveillance Target Attack Radar System. This is a special aircraft that features ground surveillance, battle management, command, and control of moving targets.
KPLC reports that sadly, Grumman officials will have to lay off a total of 120 Lake Charles employees. The workers were notified Tuesday, April 19, 2022, that May 5 will be their last day. Some Northrop Grumman employees either moved to other positions or moved to other facilities. So what happens with the Lake Charles Grumman aerospace facility now?
Krull told the news that Grumman has a new contract with the Navy and will be working on their E-6B Mercury program and that there are plenty of other long-term contracts for the future of the SWLA facility. According to Military officials, they are getting a new fleet of aircraft with updated surveillance technology systems and this is why the aging Joint STARS planes are being retired. The STARS fleet will be officially grounded Krull says by 2024. For more details about the Joint STARS, and retirement of the program go to military.com.
See 20 Ways America Has Changed Since 9/11
For those of us who lived through 9/11, the day's events will forever be emblazoned on our consciousnesses, a terrible tragedy we can't, and won't, forget. Now, two decades on,
Stacker
reflects back on the events of 9/11 and many of the ways the world has changed since then. Using information from news reports, government sources, and research centers, this is a list of 20 aspects of American life that were forever altered by the events of that day. From language to air travel to our handling of immigration and foreign policy, read on to see just how much life in the United States was affected by 9/11.
More From Talk Radio 1470