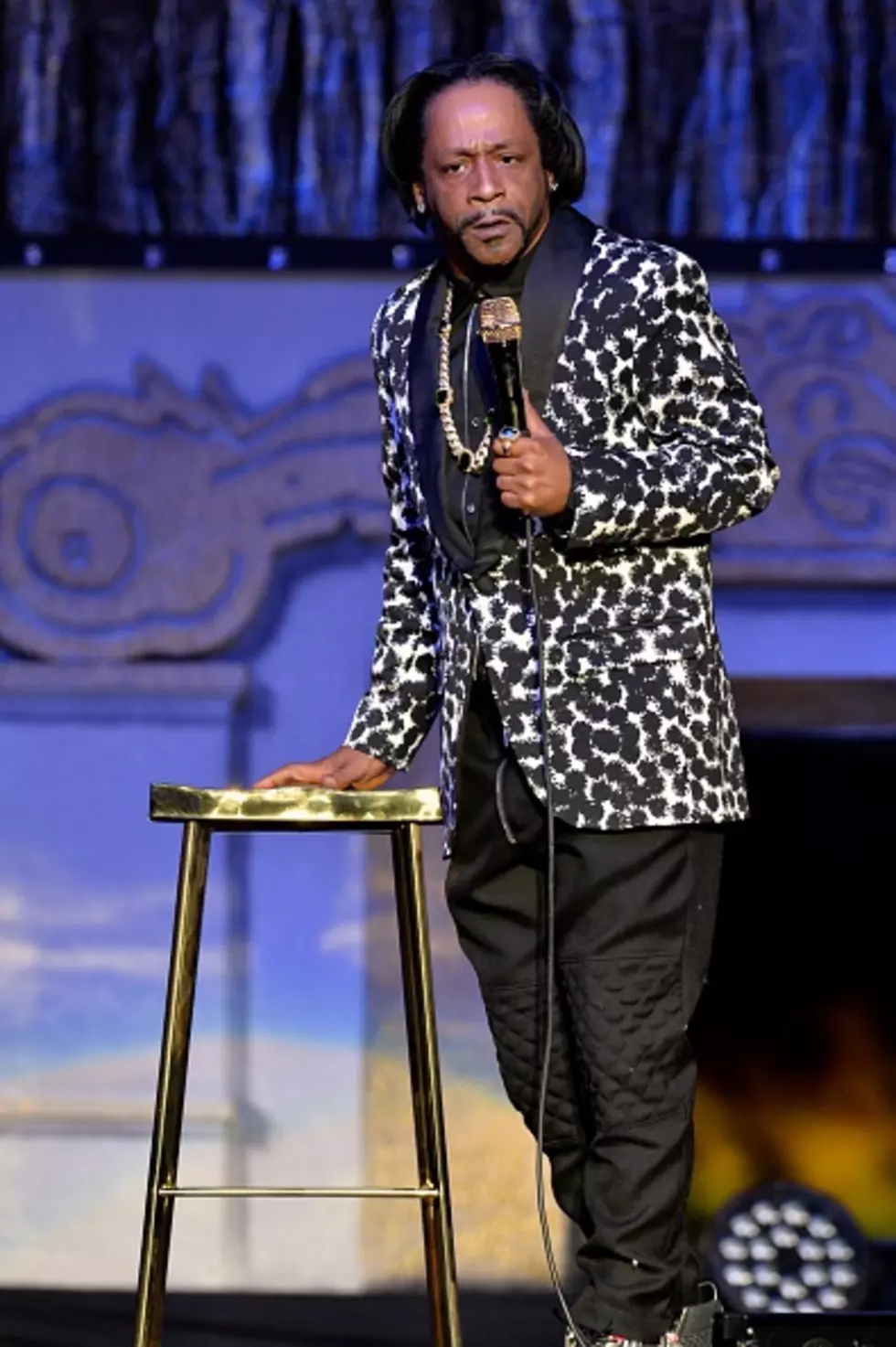 Katt Williams New Stand-Up Comedy Special Opens Today On Netflix
Getty Images
He's back to give it to us straight, well straight hilarious, Katt Williams teams up with Netflix for 'World War III!' The new comedy special premieres today on Netflix and is part of the streaming giants, 10-day It's A Joke Festival comedy series. Katt is 1 of 100 comedians lined up to do individual stand-up specials featuring everyone from Dave Chapelle, Trevor Noah, Kevin Hart, Joe Rogan, Aziz Ansari, Chris Rock, Bill Burr, Leslie Jones, Mike Epps, Cedric the Entertainer, Michael Che, Lucas Brothers, DeRay Davis, Marlon Wayans, Joe Rogan, Ms. Pat, and many more.
Via Netflix in 'World War III' to comedy legend gives us the lowdown on what's happening in the world around us,
In the war between truth and lies, there is only one man you can trust. Comedy legend & Emmy Award winner, Katt Williams, returns to deliver the unfiltered truth and hilariously breaks down conspiracy theories in his new comedy special World War III.
Thank goodness we got Katt to keep us in the know! As he's known to do, the award-winning comedian will put a comedy twist on real-life issues in 'World War II' touching on topics like the flu shot, how to get to work on time, and release stress from your life. By the way, the tour kicked off earlier this year with only two dates left Nov. 4 at the Fox Theatre in Detroit, Michigan, and Nov. 19 at Blue Cross Arena in Rochester, New York. If you happen to be in either city around those dates, this is something you'd want to catch live.
LOOK: What are the odds that these 50 totally random events will happen to you?
Stacker
took the guesswork out of 50 random events to determine just how likely they are to actually happen. They sourced their information from government statistics, scientific articles, and other primary documents. Keep reading to find out why expectant parents shouldn't count on due dates -- and why you should be more worried about dying on your birthday than living to 100 years old.
More From Talk Radio 1470