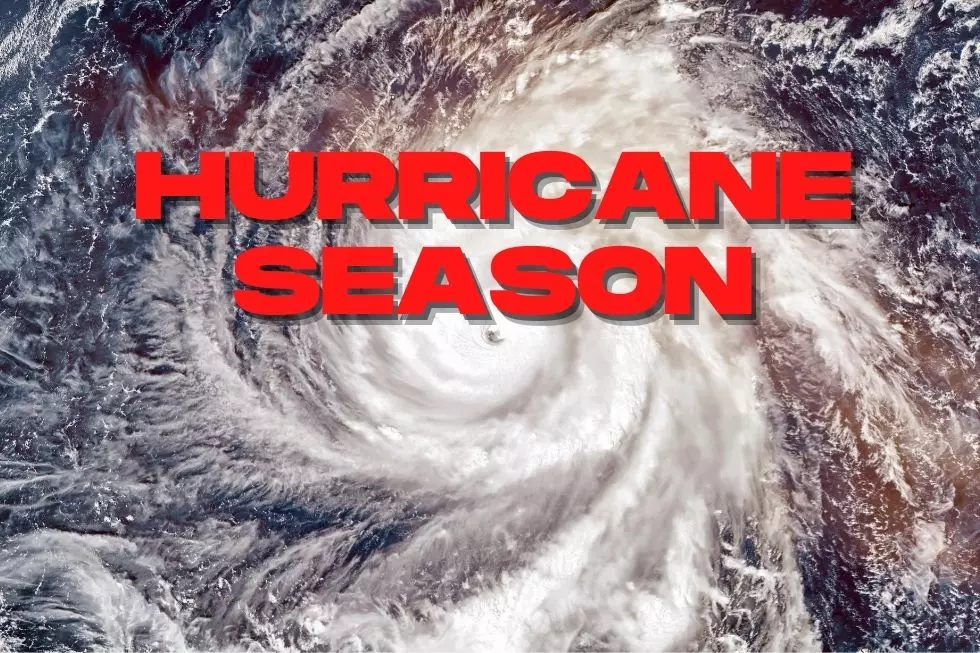 Hurricane Preparedness Week – Officials Urge Everyone Be On Guard
staff photo
Hurricane Preparedness Week is May 1 through May 7. This it's simply a good time of year to start thinking ahead and ready ourselves for the upcoming hurricane season. Local and Calcasieu OEP officials and weather forecasters included are advising residents to keep their guard up and be mindful of the approaching 2022 hurricane season, which is June 1 through Nov. 30. Today Governor John Bel Edwards held a press conference to announce Louisiana's plan for preparedness this hurricane season.
Colorado State University Weather & Climate Research center released its predictions for this year's hurricane season activity on April 7. CSU reported the Atlantic and Gulf of Mexico will be busy with a forecast of 19 named storms and 9 hurricanes, 4 of them major hurricanes (cat. 3 or higher.) View the CSU 2022 hurricane activity chart below:
Some of the things to think about in making preparations, especially for those of you still making repairs from the damage caused 2-years ago, is the actual area that you live in. What are your personal risks or life-threatening impacts? Experts say now is the time to evaluate what you need to do to protect your home and family.
1.) Make a list of emergency hurricane supplies that need to be replenished- batteries, paper supplies, non-perishable foods,
2.) Review/update insurance policies. Make sure you have enough coverage and be sure to ask about the 'named storm' deductible and whether or not there have been any changes to your policy.
3.) Service your vehicle and generators making sure all are in working order.
4.) Go over a family evacuation plan especially if you or someone is a caretaker of a parent or spouse or disabled child. Figure out where you're going to go and how. Identify a friend or relative who doesn't live near an evacuation zone. Make plans now in case your area is ever under a mandatory evacuation.
5.) Make the same plans for your pets. Remember if it's not safe for you to stay, it's not safe for them. Locate animal-friendly hotels and/or vets where you plan to evacuate. Store numbers and addresses of these locations now.
6.) Invest in a strong box that's both water and fireproof to store your important documents, medical records, and paperwork.
7.) Trim back your trees, remove bad limbs, or cut down rotten trees to protect your home and other people's8.)  property.
8.) Talk with neighbors, exchange contact information, and in case of an emergency get an idea of what their plan is going to be. Work with neighbors to keep your neighborhood safe.
9.) Register with the CalcaShout Emergency Alert System to get notifications via phone, text, email, and other methods of communication.
10.) Get A Game Plan. Download the app or visit getagameplan.org This is the official Louisiana emergency preparedness mobile app provided by the Governor's Office         (GOHSEP.) This app gives Louisiana residents access to real-time notifications and up-to-date emergency info on the go. Users can use it to prepare or customize emergency plans, review the LA Emergency Preparedness Guide, and get up-to-date information about evacuations and more.
LOOK: States With the Most New Small Businesses Per Capita
More From Talk Radio 1470